Developed By
&nbsp Bodla Builders &nbsp
PKR
40 Lacs - 6 Cr
Total Projects :
BUSINESS HUB - Project by BODLA BUILDERS
Business Hub is a project of Bodla Builders and is being constructed to be the first dedicated multi-storied development in DHA Multan. The venture features world-class shops, office spaces, and flats to cater to the evolving urban requirements of the modern-age consumers living in a busy metropolis. As the housing society's first mega mall, Business-Hub has been designed to become a landmark project that will set a new standard for all other real estate developments in the area. The project is expected to suit the expectations of both genuine buyers and investors, regardless of whether they are interested in acquiring the project's residential, commercial or corporate units. Additionally, Business Hub is ideally located in Block K, Centre Square, which is adjacent to DHA Multan's Main Office. DHA Multan — A Progressive & New-Age Suburban Community DHA Multan has to be the most sought-after residential community in the city, especially since the project has been equipped with all the modern amenities required by potential residents and investors. The venture strives to facilitate dwellers in every possible way, as part of its developers' commitment to provide the very best of everything to their customers — with new developments being constructed in the society every passing day.
What's on offer?
The first multi-purpose mega mall of DHA Multan, Business Hub has the makings of becoming the city's new commercial and residential hotspot. The 8-storey building spans over 18-kanals and has been designed to provide maximum utility, along with being equipped with top-notch fittings & fixtures. The Project Offers 1, 2 & 3 Bedroom Apartments Spacious Commercial Outlets Corporate Offices Food Court And more Location Highlights Interested investors and buyers of this promising project should be glad to know that aside from all its many qualities, it also offers great accessibility to the main city points. 2 min drive from Institute of Southern Punjab 5 min drive from Bahauddin Zakariya University main gate 10 min drive from Northern Bypass 15 min drive from Airport 16 min drive from Main City
---
Why Invest in Business Hub?
Rs:1/-
Construction on it's Peak
The project is located in DHA Multan, which is in and of itself a new city in the making.
The exemplary location of Business Hub - the first mega mall of DHA Multan - makes it an ideal investment for
retailers and business owners alike.
Business Hub is expected to be delivered in December 2023, making this an ideal time to invest in the
project.
An icon of DHA Multan
Rs:1/-
Business Hub is a magnificent addition to the rich opulence of
DHA Multan. Studded with the most modern amenities, Business
Hub will be the hub of industry leaders, trade and retail. An ideal
place to live, shop and do business with leisure and pleasure.
Located next to DHA Multan's main office building and
Surrounded by wide roads, Business Hub faces 300ft main
Boulevard, an icon of DHA Multan.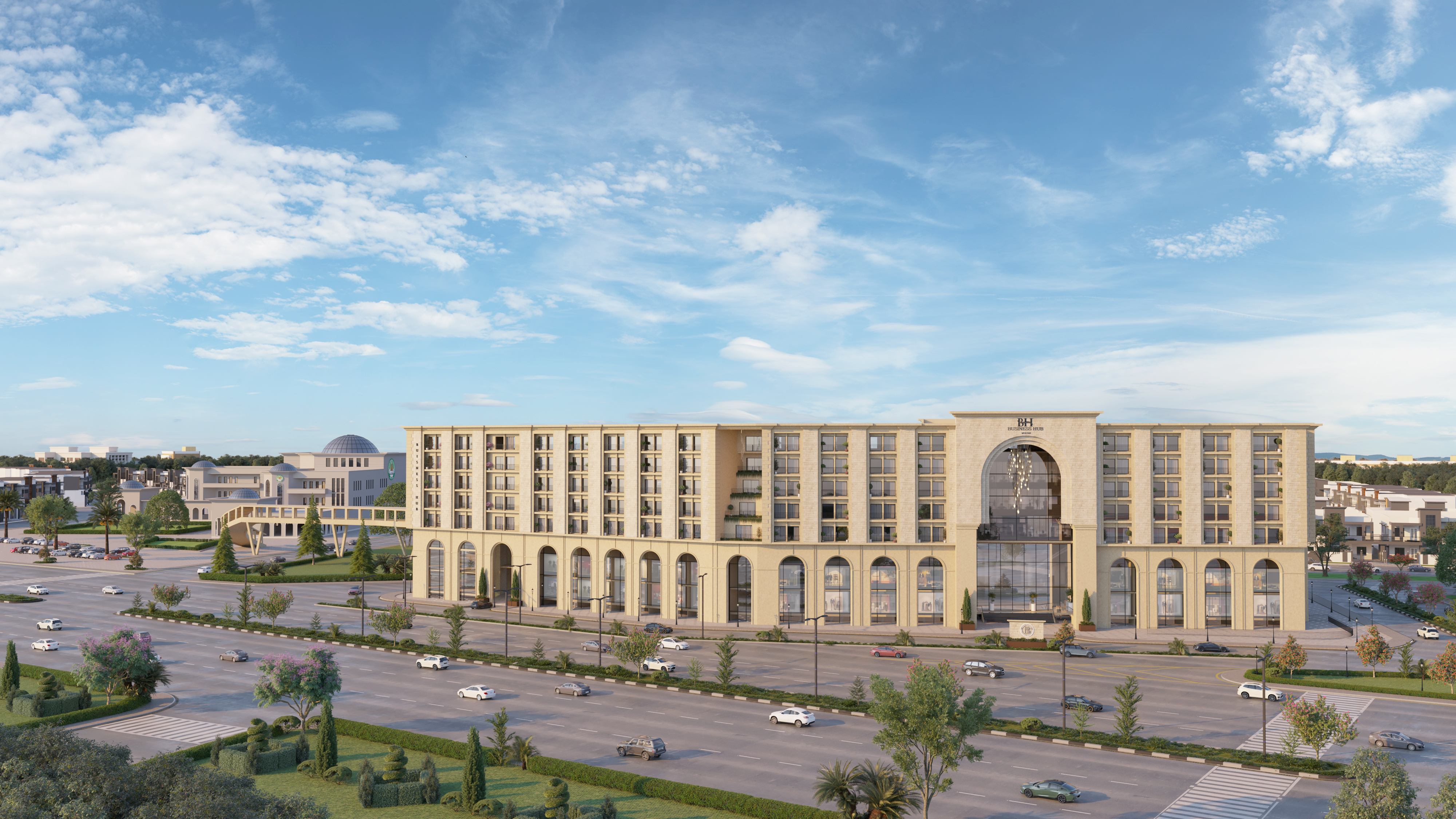 Facilities
Rs:1/-
Business Hub is a contemporary real estate project and as such, it comes packed with all the facilities that will ensure that visitors and dwellers of the building are always well taken care of. Some of these facilities include:
Central location, direct and easy access to DHA Multan
Air-conditioned corridors and common areas
First-aid medical facility
Wheelchair facility
High-speed elevators and escalators
24-hour security and CCTV surveillance
Firefighting system
24-hour power backup
Beautiful iconic facade
Double-entry / access for most shops
Central Fire Protection System
Four Main Entrances to Mall
Underground Parking (250+ vehicle storage facility)
Mosque/Prayer rooms
Roads all around the building & Many more.